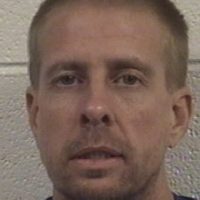 (Rockingham County, N.C.) – Rockingham County authorities have charged an Eden man with multiple counts related to last month's strong-armed robbery of an elderly woman.
47-year-old Patrick Gunter Gauldin has been arrested and charged with felonious larceny and four other charges in the July 19 incident.
73-year-old Janet Carter was standing in line at the Family Dollar store in Wentworth when a man came up from behind, grabbed her purse and ran from the store.
The theft was caught on video by surveillance cameras and the photos led to Gauldin's arrest.
He is being held in the Rockingham County Jail under a $25,000 secured bond. Gauldin is scheduled to appear in court on Aug. 28th.