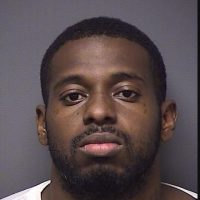 (Greensboro, N.C.) — A Greensboro jury will begin deliberating the fate of a Danville man Friday morning.
28-year-old Craig Hairston is on trial this week for first-degree murder in the Sept. 2, 2014 shooting death of 32-year-old Kevin Millner in the parking lot of Holiday Inn Express Greensboro.
According to the Greensboro News and Record, a key prosecution witness told jurors Thursday that Millner was not the intended target of an attempted robbery gone wrong.
Montray Price testified that he had been with a woman that day and planned to rob her pimp, who would buy marijuana from him whenever she was in Greensboro.
Price agreed to testify against Hairston in exchange for a lesser charge in Millner's death.
Millner, a Danville native, happened to be in the hotel parking lot after getting into a fight with his girlfriend.
A third defendant, Colby Watkins, spotted Millner in the hotel parking lot and assumed Millner was the prostitute's pimp. Price said they discussed plans to rob the man and drove across the street to change clothes and put on ski masks. Price told jurors the two approached the car and Hairston pulled a gun and demanded money. He said he heard Millner scream, followed by the sound of gunfire.
Hairston declined to testify and his attorney offered no evidence.