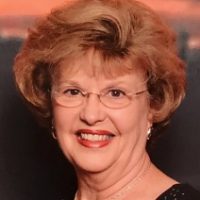 (Danville, Va.) – The local Chamber of Commerce has hired a veteran educator as its acting president.
Betty Jo Foster has been named as interim president and CEO of the Danville Pittsylvania County Chamber of Commerce and will fill the position until the group finds a permanent replacement for Laurie Moran, who died two months ago.
Foster retired from Danville Community College in 2004 after a 36-year career. She has since worked as an adjunct professor and as a workshop and seminar leader.
Foster is an alumna of Radford University, Virginia Tech, and NOVA University, where she received her bachelor's, master and doctorate degrees, respectively.
Foster said "The chamber has played such an integral role in our area's economic development, sustainability and success and my goal is to continue that legacy."