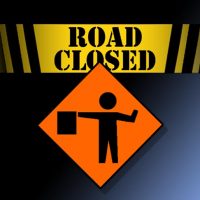 (Pittsylvania County, Va.) — Virginia State Police say a tractor trailer carrying gravel overturned on Route 29 near Gretna Friday morning.
The load shifted, causing the truck to overturn just before 4:30 a.m. That forced police to reroute northbound traffic for several hours, until the truck court be righted. VDOT helped clear the gravel from the roadway.
The driver was taken to the hospital with minor injuries and is charged with failing to maintain proper control.