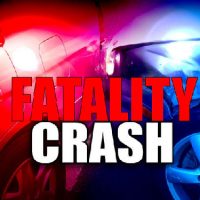 (Carroll County, Va.) — Virginia State say a Patrick County man died in a Tuesday afternoon accident on Wards Gap Road in Carroll County.
31-year-old Winfred S. Dawson of Ararat was driving a Suzuki Motorcycle southbound when it crossed the center line as it entered a curve near the intersection with Epworth Road. The motorcycle struck a northbound Chevrolet 2500 pick-up truck head-on and the Dawson was thrown from the bike.
Dawson was flown by MedFlight to Wake Forest Baptist Medical Center in N.C., where he was later pronounced dead. Police say Dawson was wearing his helmet at the time of the crash.
The driver of the pick-up truck, 65-year-old Charles E. Busic of Ararat, suffered minor injuries and was transported to a nearby hospital.