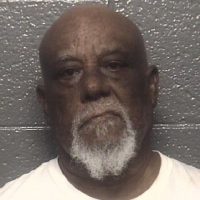 (Danville, Va.) – A court-appointed attorney will be named to represent a Danville man who is charged with murdering his neighbor in a property dispute.
74-year-old Herbert Snipes of Danville is charged with first-degree murder and use of a firearm to commit murder in the death of 61-year-old Jerry Franklin Wilson. Wilson was shot July 26 near his home on Cabell Street. Snipes told police the shooting followed an argument and he grabbed his rifle because he feared Wilson was going to harm him.
He was in court this week and the judge agreed to name a public defender to represent Snipes. A preliminary hearing is set for Sept. 28.