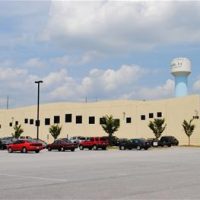 (Danville, Va.) — We're learning more about the layoffs at a Danville call center.
According to a warn notice, a mass layoff at Telvista will affect 222 workers at the Danville facility. The notice says the mass layoff will go into effect September 30.
Telvista officials said earlier that "an unexpected reduction in one of our customer's business needs" is affecting the local operation, but the company declined to specify the number of workers who will lose their jobs as a result of the loss of a contract with a major customer.
The Danville Telvista location has been in operation since 2005 and currently employs around 500 people.
In June of 2016, Telvista announced plans to hire 150 new employees by the end of last year.