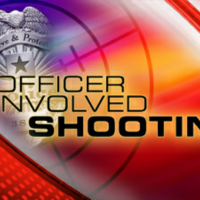 (Danville, Va.) — The Danville Police Department has released the name of the officer who shot an armed man who was threatening to kill himself.
Officer Evan Wilson was working with the SWAT team that responded to the call Monday on Lawson Street. According to a news release, Wilson was the point man for a team of SWAT officers who confronted 36-year-old Keith Davis as he brandished a 9mm pistol and refused to drop the weapon.
Police responded earlier in the day after receiving a call from a female who reported that she was talking to her husband on the phone and he was armed and threatening to kill himself.
After confronting officers and threatening to harm himself and police, a Taser was used twice on Davis. This had no effect and he was shot after refusing to drop his weapon and threatening Officer Wilson.
Davis is recovering at a Roanoke hospital.