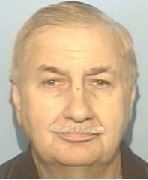 (Wentworth, N.C.) — Rockingham County Superior Court Judge Ed Wilson has removed himself from future hearings in the case against Eden businessman Mickey Snow.
According to the Greensboro News and Record, the judge recused himself because he had been a law partner with an attorney who previously represented Snow.
Snow was charged in 2015 with 26 counts of promoting prostitution with a minor and related charges for his alleged involvement in the prostitution of two mentally disabled teenage girls by their mother.
Snow left the country and was eventually arrested in Bangkok, Thailand.
All of the other defendants have entered guilty pleas in the case. The girls' mother, Teresa Vanover, Donnie Carter, Everette Ferris and Tommy Woodall are now serving multi-year sentences.