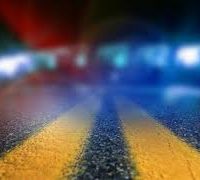 (Pittsylvania County, Va.) — One man was thrown from a pick-up truck after a three-vehicle accident in Pittsylvania County Monday night.
Virginia State Police say the driver of the pick-up suffered moderate injuries in the crash and two others were taken to the hospital for treatment of minor injuries.
The wreck happened about 8 p.m. on the Franklin Turnpike in front of Food Lion Shopping Center.
The pick-up truck was attempting to turn into the shopping center when it was rear-ended by an SUV. The pick-up was forced into the shopping center parking lot and struck another vehicle that was sitting at a stop sign.