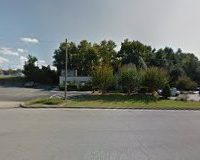 (Danville, Va.) — A Danville doctor entered guilty pleas this week to healthcare fraud and tax evasion.
Prosecutors say Dr. Edwin L. Fuentes, 55, billed insurers for services he never administered to patients through his medical practice, Morning Star Family Medicine, from at least January 2012 through December 2014.
Evidence showed that Fuentes ordered Morning Star employees to bill various health care benefit programs for services he did not provide through a scheme to defraud those programs.
Federal prosecutors said Fuentes attempted to conceal the fraud by making notes in patient records that some counseling had been administered when the patients had in fact received no such help.
During the two years, it is alleged Fuentes was overpaid almost $1 million through Morning Star.