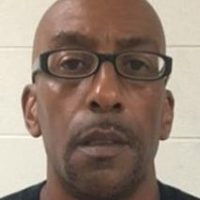 (Martinsville, Va.) – 45-year-old Darrick Keith Giles of Martinsville is charged with  felony hit and run and reckless driving after police say he struck a pedestrian and left the scene of an accident.
The incident happened Monday morning on Spruce Street in Martinsville.
According to police, Joseph Mooney, was crossing Spruce Street when he was struck by a car, which then left the scene.
Information gathered at the scene led investigators to Giles, who was interviewed and admitted to driving the car at the time of the accident. Mooney was taken to the hospital.
Giles was placed in the Martinsville Jail under a $4,500.00 bond.