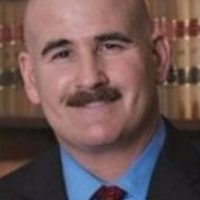 (Raleigh, N.C.) — Former Rockingham County District Attorney, Craig Blitzer pleaded guilty to misdemeanor Failure to Discharge Duties of His Office in Wake County Superior Court Monday. His plea came more than a year after the State Bureau of Investigation launched a probe into allegations that he and former Person/Caswell County District Attorney Wallace Bradsher hired Craig Blitzer's wife, Cindy Blitzer, in a scheme to collect 15 months of unearned salary amounting to $48,000.
The Blitzers have repaid the money and the former prosecutor is cooperating with the SBI in its other investigations.
Blitzer's sentencing was delayed because he is serving as a key witness in the 3 remaining cases, including a civil suit and criminal hearings involving Bradsher.
The state bar must now determine whether both attorneys will lose their licenses to practice law.