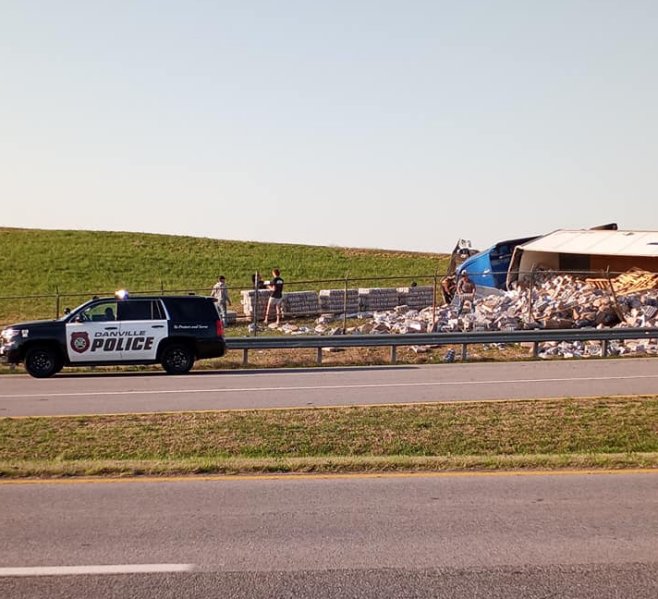 DANVILLE, Va. – The driver of a tractor-trailer was treated for minor injuries after his big crashed through a chain link fence and overturned on 58 East in front of Danville Regional Airport Wednesday morning.
The trailer portion of the 18-wheeler split open, spilling cans onto the grassy area off the right side of the South Boston Road. Eastbound traffic was reduced to a single lane during the morning commute.
The driver was transported to the emergency room of Sovah-Health Danville, where he was treated for non-life threatening injuries.
Photo: Leonard Harville