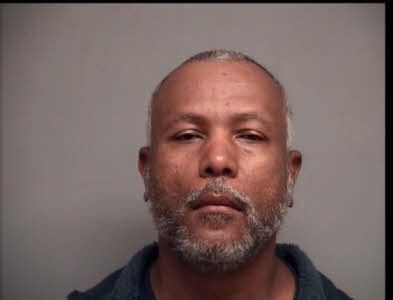 (Collinsville, VA) – Henry County officials have made and arrest in an robbery investigation in Collinsville.  Just before 9pm Wednesday evening the Martinsville – Henry County 911 Center received a call in reference to a Robbery at Nani's Corner store located at 4900 Kings Mountain Rd., Collinsville, Virginia.   According to employees, the male suspect came in the store, retrieved several consumable products from the refrigerated cooler and approached the counter.  The suspect then displayed at firearm at the clerk and left the store without paying for the items.
Authorities identified Mark Adams Hairston, 52, as the suspect in the incident.  He was arrested at his home and has been charged with one count of Robbery.  He is currently being held in the Henry County Jail without bond.
Anyone having information regarding this robbery is asked to contact the Henry County Sheriff's Office at 276-638-8751 or Crimestoppers at 63-CRIME (632-7463).  The Crimestoppers Program offers rewards up to $2500.00 for information related to crime.  The nature of the crime and the substance of the information determine the amount of reward paid.