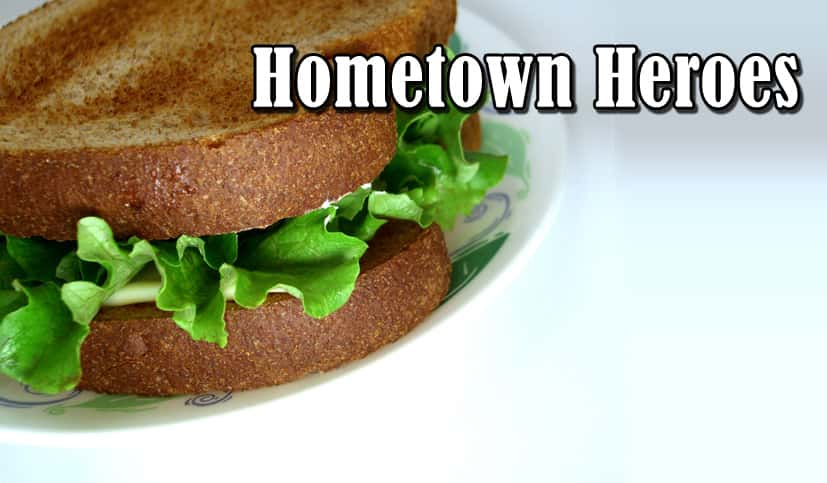 These businesses are stepping up to the plate to help kids and elderly in our area!
These businesses are stepping up to the plate to help kids and elderly in our area!
716 Wings – "We want to do our part to help the community during these tough times! So starting tomorrow we will be offering FREE lunches to school kids under the age of 14 from 11am to 1pm. Please come by with your kids and pick up a lunch at our store. Starting next week we will be at different destinations so that we can better serve each school district, we will have more information about where and when later in the week. In order to keep with the guidelines of social distancing, please stay in your car and we will come to you. If you are unable or do not have means of transportation you can call 919-704-6335 from 11am to 1pm and we will do our best to deliver the meals to your house. We are in need of volunteers to help with delivering these lunches, so if your available, please call us to help. Please be safe and God Bless!"
Chasity's Café – "Everyone that knows me knows I will help feed your precious children. Kids can enjoy a pancake breakfast with bacon or sausage for free if they are accompanied by an adult. One meal per child and the child must be present. Lunch and dinner I will follow suit with the other small businesses who are graciously helping by doing a hot dog, small fry and drink. It takes an army and we as a community can help take care of them all!❤"
DPS Food Truck – "Feeding Plans" (3/30/20 to 4/31/20) information: Delivery & Location of meals as follows:
Cardinal Village Apts. – Daily Breakfast 8am – 10am / Lunch 12pm-2pm
Pleasant View Apts. – Daily Breakfast 8am – 10am / Lunch 12pm-2pm
Purdum Woods Apts. – Daily Breakfast 8am – 10am / Lunch 12pm-2pm
Woodside Village Apts. – Daily Breakfast 8am – 10am / Lunch 12pm-2pm
Cedar Terrace Apts. – Daily Breakfast 8am – 10am / Lunch 12pm-2pm
Nordan Shopping Center – Daily from 11:00 am – 1:00 pm
Ballou Park Shopping Center – Daily 1:30 pm -3:30 pm
In addition to Breakfast and Lunch, DPS will also be distributing non-perishable bagged meals at these locations daily during the week of 3/30/2020-4/3/2020.
Do Drop In (58 West, Brosville Area) – "Any children that may be out of school and in need of breakfast please know that you are welcome to come by the Do Drop between 8-10 for free breakfast biscuit and drink. Children need to be present. Much love to everyone."
Kare Pharmacy – offering free medicine delivery and shipping to Virginia and North Carolina. They also make hand sanitizer for sale that follows strict FDA and USP guidelines.
Piedmont Pharmacy – "If Piedmont Pharmacy can offer anything to help those in need during these times of caution let us know. We deliver, have a decent selection of OTC items and we are committed to making sure you have your medicine in this time of need. Also if you'd rather not come in the store we can serve you curbside for sanitary reasons. Call us and let us serve you. We look forward to stepping up during this trying time in our community and our country. Remember also to be patient as many retailers and businesses are adjusting daily and hourly with new news and we are all being as cautious as possible for your benefit and ours!"
Tammy's Diner – "Let us put your mind at ease parents. Tuesday March 17- Friday March 20 we will be offering a hotdog, bag of chips and a juice for free to all children from 11:30am-1pm and from 5pm-8pm. Since the kids are out of school let us feed them! One meal per child. Tammy's Diner❤"
Riverside Pawn – "If school closures have you concerned about your child not being able to eat lunch, please let Riverside Pawn help! We will have free bag lunches available for any child in need every day this week at all Riverside Pawn locations. Please limit 1 per each child in a household so we can help as many children as possible during this difficult time. Be safe!"
Wilkins & Co Realtors – "* ERRANDS FOR THE ELDERLY* Wilkins & CO. REALTORS wants to help our fellow citizens! If you or a family member are elderly or disabled and need help with errands during this time. Please call us! We would love to help!! Call us at 434-797-4007."
Community B2B Challenge – Van's Med Tec Transport is partnering with Habitat For Humanity ReStore and Santana's Restaurant to feed 50 families.
Click each businesses' name to go directly to their Facebook page for more information.