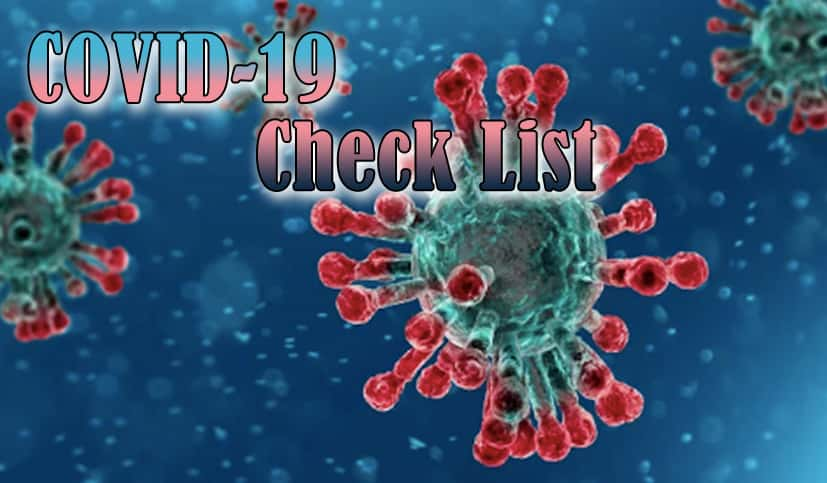 City of Danville Police Department
Danville Police answer frequently asked questions regarding "Stay at home Order"
In these uncertain times, we want our community to understand how we are working to keep you safe and answer some frequently asked questions regarding the Governor's Executive Order 55.
Governor Northam noted yesterday's news conference that there was very little difference between the new directive and the restrictions already in place.
Here are a few questions our citizens have asked and we hope the answers will help you better plan your days ahead:
Q: Will the police stop me or pull me over to see if my travel is for essential reasons?
A: Simply put-no. The Governor said, "This is not a time when we are looking to put people in jail, [but it is] a time when I expect all Virginians to comply [with these directives]."
Q: What will/can the police enforce?
A: These are tough times but we have seen Danville banding together to help one another and most establishments and community members are voluntarily complying with the directives. However, the following acts would constitute a Class 1 misdemeanor:
1. Public or private in-person gatherings of 10 or more individuals. This restriction does not apply to the operation of businesses not required to close to the public under Executive Order 53 or the gathering of family members living in the same residence.
2. Failure to close dining or congregation areas in restaurants, dining establishments, food courts, breweries, microbreweries, distilleries, wineries, tasting rooms and farmers markets.
3. Failure to close all public access to recreational and entertainment businesses.
4. Failure of any "brick and mortar" retail business, not deemed essential, to limit all in-person shopping to no more than 10 patrons per establishment.
5. Failure of any "brick and mortar" retail business, not deemed essential, to close if it cannot adhere to the 10-patron limit with proper social distancing requirements.
Q: Can I still walk my dog or take my children to the Riverwalk Trail?
A: Yes, as long as you are maintaining a safe social distance of 6 feet from people who are not a part of your household.
Q: What about church services?
A: Citizens are encouraged to seek alternative means of attending religious services, such as virtually or via "drive-through" worship. Places of worship that do conduct in-person services must limit gatherings to 10 people to comply with the statewide 10-person ban.
You may call the police department at 434-799-6510 if you have a procedural question and we will do our best to work through these directives together. For additional information, we included links to Executive Order 55, frequently asked questions and the City of Danville's website. We encourage you to read these and please remember that we are in this together.
Executive Order 55
Frequently asked Questions
City of Danville Coronavirus Information
https://www.cdc.gov/coronavirus/2019-ncov/about/index.html?CDC_AA_refVal=https%3A%2F%2Fwww.cdc.gov%2Fcoronavirus%2Fabout%2Findex.html&ocid=eventhub
To keep safe, healthy, and prevent the spread of Coronavirus… just remember WBTM.
W – Wash your hands frequently for at least 20 seconds.
B – Be courteous and cough into your elbow.
T – Try to keep your hands away from your face.
M – Maintain – Clean and disinfect objects in your home like doorknobs, counters, and other frequently touched items.
And we'll get through this, together! In Touch with You. Big Hits 102-5 and 1330… WBTM.