Scottsburg Volunteer Fire Department's 4th of July Celebration for Thursday has been cancelled due to weather

Dr. & Mrs. Maresca of St. Lawrence Radiology Presents: Sellers Construction 200
**Postponed to Thursday, July 4th**
Grandstand Gates Open at 3:30pm




The schedule for July 4 will be the same as it was for the previous night, with the first race of the night set for a 7 p.m. start and a dazzling Fourth of July fireworks display to follow the night's racing action.

Dr. and Mrs. Maresca of St. Lawrence Radiology Presents The Sellers Construction 200 racing program will feature the longest and richest races of the points season for South Boston Speedway's three top racing divisions.

A 200-lap race for the NASCAR Whelen All-American Series Late Model Stock Car Division paying $5,000 to the winner will headline the night's racing action. Also on the program are a 100-lap Limited Sportsman Division race and a 50-lap race for the drivers in the Budweiser Pure Stock Division.

Following the night's racing action, fans will be treated to a dazzling Fourth of July fireworks display that is annually one of the biggest and best in the area.

Practice will start Thursday at 2:30 p.m. and will go until 4:00 p.m. Grandstand gates will open at 3:30 p.m., qualifying time trials will start at 4:30 p.m. and a special Fan Appreciation event will be held trackside at 5:30 p.m.

Adult general admission tickets are priced at $20 each. Youths ages 7-12 will be admitted for $10 when accompanied by a paying adult. Kids ages six and under will be admitted free when accompanied by a paying adult.

For additional information please visit the speedway's website at www.southbostonspeedway.com or telephone the speedway at 434-572-4947 or 1-877-440-1540.



Martinsville Speedway Celebration 2012
Wednesday, July 3rd
Opening at 5pm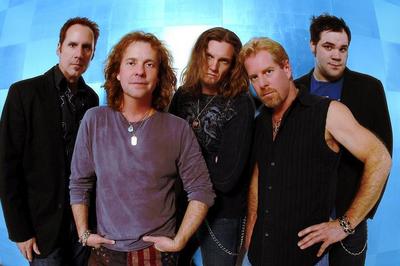 The children's rides at Celebration 2013 will open at 5pm and remain open until 11:30pm. The concert will begin at 7pm with opening act Project 4 followed by Night Ranger. The fireworks will follow Night Ranger's performance. The entire event, including the rides, will be free of charge.

For the fifth consecutive year, the Fuel For Families Food Drive will be held in conjunction with Celebration. Everyone attending the event is urged to bring non-perishable food and personal care items and drop them off at one of several collection areas at entrance gates and in the carnival ride area.




**Danville Braves Game scheduled for Wednesday, July 3rd has been postponed til July 26th at 5pm. Fireworks will be rescheduled at a later date and time**



Enjoy a summer tradition in Danville as the Danville Braves take on the Burlington Royals at home at Legion Field (in Dan Daniel Park).

After the exciting baseball action, stick around for an amazing fireworks display.

Tickets available at the gate. To secure yours now, click HERE.
Milton Independence Day Fun
Thursday, July 4th
11am - 3pm
Enjoy hot dogs and hamburgers, games of corn hole, 50/50 drawings and more fun throughout the day thanks to the Milton community. Plus, you can buy a $2 raffle ticket for your chance to win a charcoal grill.
Independence Charity Event
Thursday, July 4th
4pm - Until
Celebrate Independence Day by attending a charity event for local race car driver,
Rodney Cook. He has been diagnosed with cancer and needs help with medical bills, medicine and living expenses. The charity event will be on JULY 4th at 737 Settle Bridge Rd Madison NC 27025 from 4pm – UNTIL. There will be FIREWORKS, FOOD, GAMES, INFLATEABLES and CHARITY AUCTION. There will be something for all ages. All events, food and games are free of charge. Donations are accepted and greatly appreciated and will be given at 100% to Rodney Cook and family. The Auction will begin at 4pm and will include a Harley Davidson Motorcycle, Tools, Coins, Rifles, Nascar items / Tickets and much more. Fireworks will begin at dark so bring a blanket or a chair. For directions or questions call 336.292.4735
.
July 4th Celebration at the Carrington Pavilion
Thursday, July 4th
Beginning at 6pm
Spend July 4th in Danville among family and friends! Gates open at 6 pm at the Carrington Pavilion. The children's area will have free arts and crafts with magic provided by Marlo the Magician. Amusement rides will be available for a minimal fee. Entertainment will be provided by Danville Symphony Orchestra. Food concessions will be available. The Grand Fireworks Display will take place after dark (weather permitting).