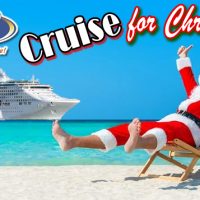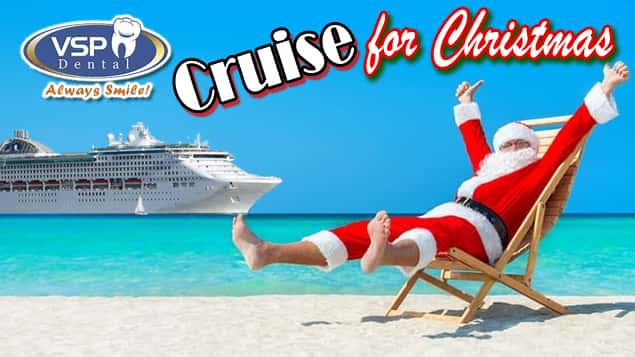 500 Park Avenue
Danville, VA 24541
Website
Facebook
434.688.0600
If isn't just the hustle and bustle of the holidays keeping you up at night, it's actually your C-PAP machine, visit Dr. Patel at VSP Dental. She is board certified and can work with your physician to help you!
Also, did you know VSP Dental can redesign your smile…without the long wait and multiple appointments?! Ask about same day crowns, veneers and teeth whitening!
This year…Santa's trading in his sleigh for a CRUISE SHIP!!
Be listening all day, everyday, for the Santa's Secret Word!
When you hear it, text it to us at 1.800.289.WAKG (9254) and you'll be in the running to win a Bahamas cruise for two and $400 in Visa gift cards!
Prize Details:
5-Day Bahamas Cruise from Charleston
Day 1 – Charleston
Day 2 – Fun day at sea
Day 3 – Freeport, Bahamas
Day 4 – Nassau Bahamas
Day 5 – Fun day at sea
Day 6 – Charleston, SC
4 – $100 Visa Gift Cards
It's brought to you by:
2615 Riverside Drive
Danville, Virginia 24540
434.799.1234
Must be 21 or older to enter
 Entries must be made during contest dates – one per person per day.  Official entry dates are Monday, December 2nd, 2019 – Wednesday, December 18th, 2019
Grand Prize Drawing will be after the 7:30am news Friday, December 20th.  Winner will be randomly drawn from all of our text entries.
Prizes must be taken as offered
Prizes are non-transferable
Prizes cannot be sold
Cruise must be claimed and ordered within 30 days of the winning date with our Promotions Department or it is forfeited. For this particular contest, deadline to claim and order the cruise will be Monday, January 20th, 2020. Winner will then have one year to take the cruise after the order date.
Employees of WAKG/WBTM, their immediate family members and employees and family of participating registration locations are not eligible to enter
WAKG/WBTM reserves the right to change these rules and/or this contest if deemed necessary