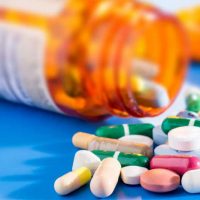 MARTINSVILLE, Va. – The Martinsville Bulletin reports that federal search warrants issued last month allege that there is probable cause to believe that an internist from Martinsville has been illegally distributing controlled substances from his family practice in Collinsville.
The warrants allege that Dr. Vincent K. Jones and others used his Community Family Care to distribute oxycodone, hydrocodone, and possibly other controlled substances. Hundreds of prescriptions were written for nearly 45,000 doses.
The newspaper reports that searches were conducted in July at the clinic, which is located in Holiday Shopping Center in Collinsville, and at Jones' home on Cardinal Lane in Martinsville.
The probe was launched two years ago following a tip from a police informant. The Virginia Board of Medicine earlier barred Jones from writing prescriptions for the medications.