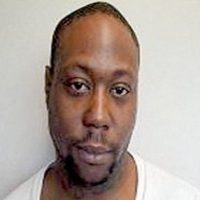 (Mecklenburg County, Va.) — Jonathan Cornelius Seward has been sentenced to 35 years in prison for a Mecklenburg County murder.
Seward pleaded guilty to second-degree murder in the beating death of 50-year-old Lawrence Leon Thomas of Brodnax.
The South Boston News and Record reports that Seward entered a guilty plea in February to the March 3, 2018 murder and to a malicious wounding charge in the stabbing of 52-year-old Timothy Hunt.
Mecklenburg County Sheriff deputies found Thomas' body outside a home on Kinsley Talley Road in Boydton. Hunt was lying next to Thomas.
Prosecutors say Seward had gone to Hunt's home in Boydton to collect a debt and lured Thomas to the house. When neither was able to pay, he beat Thomas before striking him in the head and chest with a sewer cover. He then stabbed Hunt repeatedly and dragged him through the gravel.
Seward was sentenced to 85 years, with 50 suspended.