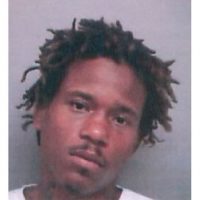 (Martinsville, Va.) – A third man has been charged with murder in a shooting death in Martinsville last weekend.
33-year-old Corey Vershawn Johnson of Martinsville is charged with first degree murder, attempted first degree murder, and shooting a firearm into an occupied dwelling.
30-year-old Brandon Tarall Thomas of Martinsville and Adrian Eugene Watkins, 27, of Bassett were charged earlier in the homicide.
Thomas and Watkins were arrested by U.S. Marshals in Roanoke Wednesday morning.
All three are charged in the death of 20-year-old Sean Goddard, Jr., Axton. He died after a shooting in the 1000 block of Askin Street on Sunday.