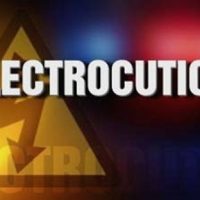 (Hurt, Va.) – The Pittsylvania County Sheriff's Office says worker was electrocuted in a work-related accident in the Hurt community.
The accident happened on Paisley Road just before 11 a.m. Monday. The Hurt Volunteer Fire Department responded, along with a Regional One ambulance.
The Chatham Star Tribune reports that a contractor putting up a Leonard building struck an underground power line.
Rescue workers say the man was unresponsive when the first units arrived and that the victim was pronounced dead a few minutes later. The victim's name has not been released but it's believed he was from North Carolina.
The Pittsylvania County Sheriff's Office is investigating to determine whether the drilling equipment was properly insulated.