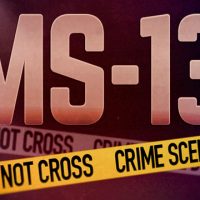 (Henry County, Va.) – Two Axton men are among ten people named in indictments returned after a two-year, two-state investigation into drug trafficking.
Rogelio Santacruz Godinez and Jose Alfredo Santacruz Godinez both list Axton addresses; however, neither is an American citizen. Both are legal residents of Mexico.
Investigators in Virginia and West Virginia seized 12.5 kilos of cocaine with an estimated street value of $300,000. Deputies also confiscated 11 guns, hundreds of rounds of ammunition and more than $100,000 in cash after raiding more than a dozen homes in the two states.
The arrests are part of a joint investigation involving deputies from Henry, Pittsylvania and Frederick Counties, along with Virginia States Police and the U.S. Marshals Service.
U.S. Attorney Bill Powell noted that the violent street gang MS-13 was involved in the drug operation.