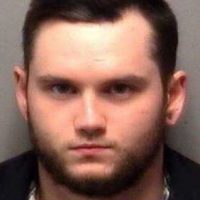 (Patrick County, Va.) – A Bassett man is being held without bond in a Patrick County jail, charged with murder.
The Patrick County Sheriff's office has charged 23-year-old Clarence Peery with first- degree murder.
Peery was arrested Wednesday at the sheriff's office. He is charged with murder in the death of 29-year-old James Robert Martin of Patrick Springs.
Martin was found dead Tuesday. An autopsy by the state medical examiner's office showed he died of multiple gunshot wounds.
Perry is charged with first-degree murder and use of a firearm in the commission of a felony. He is scheduled to appear in court on Thursday.