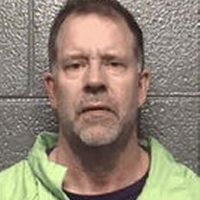 (Danville, Va.) – Danville Police records indicate that the owner of a popular local business has been charged with rape, abduction and kidnapping.
A Danville Police arrest warrant news release indicates that 51-year-old Donald Scott Layne of Robertson Lane was arrested on March 3 and charged with the felonies.
The victim told Danville Police that on Thursday, March 1, she was held against her will and sexually assaulted by her employer after he asked her to meet him at the Megabounce Indoor Playground before opening under the pretext of wanting to talk to her.
Police say that when she arrived, Layne took her to the back office, took her phone, and then locked the door and used a weapon along with threats before assaulting her sexually. The victim told police Layne held her in a choke hold and raped her.
Lane is being held without bond at the Danville City Jail.
He is set for a preliminary hearing on May 1.
Lane is the owner of Mega Bounce in Riverside Shopping Center. The amusement company also provides rentals of bounce houses and other equipment for children's parties.