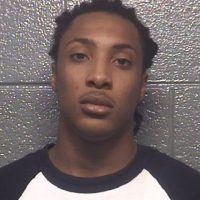 (Danville, Va.) — A 20-year-old Danville man is being sought on a felony indictment.
Kanas Lamont'e Trent is being sought by the Danville Police Department for possession of a firearm after previously being convicted of a felony.
Trent should be considered armed and dangerous.
Anyone with information on Trent's whereabouts is asked to call 911 or Danville Crime Stoppers at (434) 793-0000.