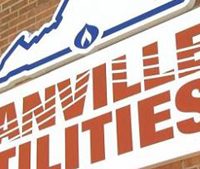 (Danville, Va.) – Armed with petitions signed by 6,000 area residents, the Danville Utility Commission received an earful from local residents Monday night.
They were angry about their January utility bills. Some said those bills jumped by hundreds of dollars, or even doubled compared to the previous month.
About 100 people attended the meeting and about two dozen spoke. Some said they had to forgo food and medications to pay the soaring bills. Danville's electric rates are among the highest in the state.
The Danville Utilitity Commission voted to make several recommendations to city council. One would allow customers with delinquent bills to pay them in equal amounts rather than with large fluctuations. The city already has an equal pay plan for eligible accounts.