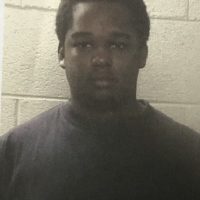 (Danville, Va.) — A 15-year-old wanted for several felonies is in custody.
Danville Police say Lamartae Zavion Harris was arrested Saturday and is now in custody.
Last week, Danville Police asked the public for help in locating the teenager.
Harris, of Danville, is wanted on eight counts.
According to a police department news release, Harris faces two charges of robbery, two charges of use of a firearm in the commission of a felony, two charges of possession of a firearm under the age of 18 and two probation violations.
Investigators have not said when the offenses occurred or whether they are related.