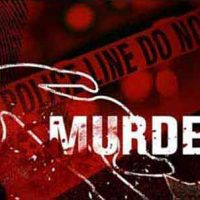 (Henry County, Va.) – Henry County investigators say the woman found dead in a burning car Sunday afternoon was an elderly Chatham resident.
74-year-old Juanita Dalton was found dead in her burning 2010 Chevy Cobalt.
Sheriff Lane Perry says Axton Firefighters were called to a wooded area off Irisburg Road, near its intersection with Mitchell Road, just after 5 p.m. Sunday. They found a car on fire not far from the roadway.
After the flames were extinguished, firefighters discovered a badly charred body inside the vehicle.
Perry said the death is being carried as a homicide. He said the car was driven down into some trees and then set on fire.
The Henry County Sheriff's Office and the Pittsylvania County Sheriff's Office are handling the murder as a joint investigation.
Anyone with information is asked to contact the Henry County Sheriff's Department.