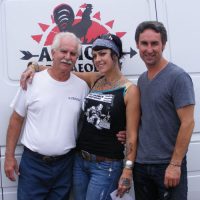 (Norfolk, Va.) — The History channel's series "American Pickers" will soon be filming in Virginia again. The cast made several stops in Pittsylvania County in 2011.
The Virginian-Pilot reports that a film crew from the documentary show has plans to head to the state this spring to hunt for "unique antique collections and interesting stories" behind the items.
Anyone interested in appearing on the show should contact americanpickerscineflix.com or call 1-855-OLD-RUST. Any kind of business or museum is not eligible.