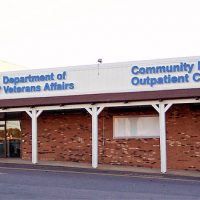 (Danville, Va.) — Virginia State Police say that suspicious package mailed to Danville's Department of Veterans Affairs Community Based Outpatient Clinic this week contained a harmless, white powder.
The parcel from China was delivered to the CBOC offices on the Piney Forest Road Wednesday afternoon. Employees were evacuated and police, fire and rescue cordoned off the area and checked out the VA staff at the center. There were no injuries.
A spokesman with Virginia State Police says workers were never in any danger.