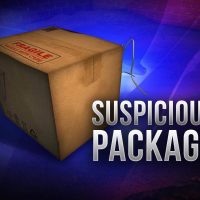 (Danville, Va.) — Virginia State Police were called after a suspicious package was found just after 3:00 Wednesday afternoon at the Department of Veteran Affairs Community Based Outpatient Clinic.
The business, which is located in a shopping center on the Piney Forest Road, was evacuated and Danville Police blocked the entrance with yellow crime scene tape.
Each staff member was checked out by the Danville Life Saving Crew but no injuries were reported.
Danville Police, firefighters and the local HazMat team responded initially, however, the investigation has since been turned over to Virginia State Police.
The package was delivered in the mail but officials declined to comment on its contents. The parcel was turned over to state police for analysis and the employees were allowed to return after about two-and-a-half hours.