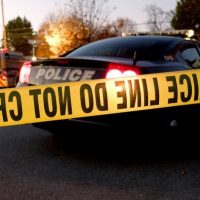 (Danville, Va.) — Danville Police located a potentially rabid dog about 9 p.m. Friday at a home in the 400 block of Mayfield RD.
Several hours earlier, authorities had issued an appeal for Frank Kirk, 51, and 29-year-old Jennifer Spence, saying they had a rabid female gray and white pit-bull named "Precious."
Police said the dog was very ill and showing signs of rabies.
The Danville Police Department took "Precious" to a secure location where the dog was treated and placed under quarantine.