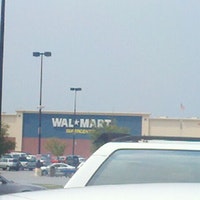 (Altavista, Va.) – A suspicious package sent to a bank in the Altavista Walmart led to the evacuation of the store Wednesday afternoon.
At 1:15 p.m., the Campbell County 911 Center received a report that the WoodForest Bank in Walmart had received a suspicious package in the mail containing a white, powdery substance.
The Altavista Police and Fire Department responded, along with a hazardous materials team from the Virginia State Police.
The building on Clarion Road was cleared as law enforcement investigated.
There were no reports of injuries.