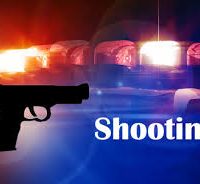 (Halifax County, Va.) — South Boston Police are investigating a drive-by shooting that left the victim with a bullet wound to the leg.
The incident happened shortly after noon Thursday in the 600 block of Carrington Street.
Officers responded at 12:35 p.m. and found a 22-year-old man sitting on the side of the roadway with a gunshot wound to his leg.
The victim told police he had been walking with a friend when he heard "a loud bang." He was transported to the hospital by ambulance and appeared to be in stable condition.
Anyone with information is asked to contact the South Boston Police Department.