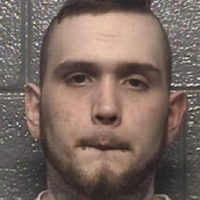 (Danville, Va.) — A Danville man is under arrest following a stabbing that sent a man to the hospital.
Police responded to the 1500 block of Richmond Boulevard  around 7:10 p.m. Wednesday.
On arrival, officers found a man with stab wounds to his right side and back. He was taken to Sovah Health, where he was treated and released. His injuries were not life-threatening.
Brandon Alexander Brown, 26, was arrested and charged with malicious wounding. He is being held in the Danville City Jail without bond.