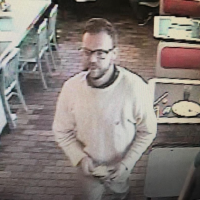 (Danville, Va.) — Richard Macon Dunn, the 32-year-old Lexington, N.C. man sought in Tuesday's robbery of the Danville Dairy Queen, has been arrested.
Police say Dunn was arrested in Forsyth County Wednesday night on outstanding North Carolina and Virginia warrants.
In addition to the local incident, Dunn is charged with armed robberies in Lexington, Salisbury and Thomasville, N.C.
Dunn is awaiting extradition to Virginia.