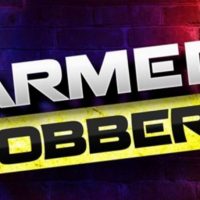 (Danville, Va.) — Danville Police are investigating a robbery at the Dairy Queen at 2909 Riverside Drive.
A man wearing a plaid shirt and blue jeans entered Dairy Queen just after 8:40 Tuesday night, produced a knife and demanded money. He took an undisclosed amount of cash before fleeing the store on foot in an unknown direction.
Employees described the robber as a white male, about six feet tall.
No one was injured in the incident, which remains under investigation by Danville Police.