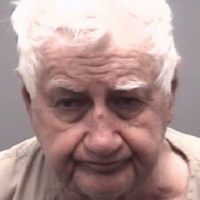 (Wentworth, N.C.) – The trial of an Eden man charged in a prostitution ring involving teenage girls has been postponed indefinitely.
77-year-old Mickey Dale Snow faces charges including patronizing a minor prostitute, promoting prostitution, advancing prostitution, statutory rape, statutory sex offense and indecent liberties with a minor.
But the Greensboro News and Record reports that his trial has been delayed and earlier convictions may have to be set aside and new charges issued against the defendants. The latest development in the case comes after prosecutors found dozens of errors in the indictments against four people who pleaded guilty to buying and selling teenage girls in Eden for sex.
Police charged Snow and three other men in connection with the prostitution of a woman's two teenage daughters after the older daughter reported the crimes to police in 2015.
The main error was mislabeling the daughters as mentally disabled, which made the charges more severe. Court records indicate the daughters are mentally competent.