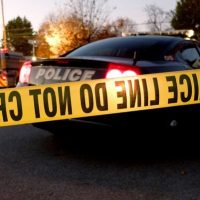 (Danville, Va.) – A Danville woman was shot during an attempted robbery Tuesday night.
It happened just before 9 p.m. in the 1300 block of Piney Forest Road. According to Danville Police, a man entered the residence through an unlocked door, pointed a gun at the woman and demanded money and other items from the victim.
The gunman shot the woman as he was leaving the home. Police say he took nothing and fled on foot.
The intruder was wearing a dark colored, hooded sweatshirt and had a cloth covering part of his face.
The woman was taken to SOVAH Health for treatment. Her condition was not available.
Anyone with information about this incident is asked to contact Danville Crime Stoppers at (434) 793-0000.