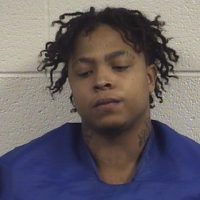 (Rockingham County, N.C.) — Rockingham County Sheriff's Investigators have charged Deandre Williams, 24, of Reidsville, N.C. with first-degree murder and felonious robbery with a deadly weapon in connection with the December 24, 2016 homicide of Calvin Jerome "C.J." Simpson II.
Williams turned himself into Rockingham County Sheriff's Deputies on Tuesday and was taken before a magistrate. He has been placed in the Rockingham County Jail under no bond and is scheduled to appear in court on Feb. 6th.
The investigation is ongoing.