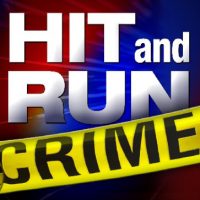 (Halifax County, Va.) — Virginia State Police have arrested an Appomattox man and charged him with hit and run in a crash that seriously injured a pedestrian in Halifax County.
The accident happened on Highway 501 near the Halifax-Campbell County line early Friday morning. After striking the pedestrian, the vehicle hit a guardrail before the driver fled the scene.
Corbin Watson, 30, was arrested early Sunday and is being held without bond in the Blue Ridge Regional Jail in Halifax. Watson is charged with the hit and run of Daniel Flowers of Charlotte County as Flowers walked near the Staunton River Bridge in the northern section of Halifax County.
Flowers suffered life-threatening injuries and was listed in guarded but stable condition at Centra Lynchburg General Hospital Sunday night.
Investigators say several tips led them to Watson. His 2003 Mitsubishi Lancer was located at his home.