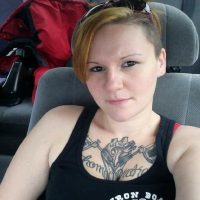 (Pittsylvania County, Va.) – The Pittsylvania County Sheriff's Department says a missing woman has been found safe.
Earlier in the day, the sheriff's office had asked the public to be on the lookout for 27-year-old Cheryl Pyron, who hadn't been seen since Tuesday night.
Her mother reported Pyron missing, saying she had last seen her daughter around 8 p,m. Tuesday at the CVS on Riverside Drive when she dropped her son off at her mother's house.
The sheriff's office reported late Thursday that Pyron had been found, unharmed. Additional details were not available.