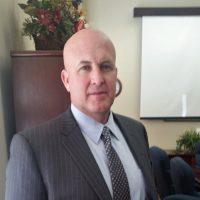 (Danville, Va.) – Danville's new police chief brings a proven track record to town and says he will draw on that experience to address the city's recent rash of violent crime.
With 13 homicides in 2017, Scott C. Booth admits there is no "silver bullet" to reducing crime in Danville. He says the key is to build trust with the community and to put officers where crime is happening.
During his 19 years with the Richmond Police Department Booth rose through the ranks to major. In 2008, he was recognized for achieving a 20 percent reduction in crime in one of the city's most violent neighborhoods.
Booth says building trust with the community is the key to reducing crime in Danville. Booth believes that can be achieved through working with faith leaders, social services, business owners and residents to provide alternatives. According to Booth, the city must build programs that give people alternatives. As for gang violence in Danville, Booth says he doesn't think "you can just rely on arresting a problem away."
Booth has worked most recently as deputy federal security director of Homeland Security in Charlotte, N.C. While he has enjoyed his work with the federal government, Booth says his passion is community policing and he looks forward to bringing his expertise in that area to Danville. He said that he has seen success in reducing crime in Richmond and "is very optimistic" that the same results can be achieved in Danville.
The new police chief starts work in Danville on February 5.