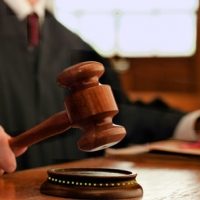 (Danville, Va.) – A Danville physician who ran the Morning Star clinic has been sentenced to two years in prison for fraud.
55-year-old Edwin L. Fuentes was sentenced Tuesday to serve 24 months in prison and ordered to pay $1,739,194. Fuentes pleaded guilty earlier to healthcare fraud and to willfully evading taxes.
Federal prosecutors said the Danville doctor billed insurers for services he never performed and continued to do so even after even after he was warned about the practice.
He was sentenced in U.S. Western District Court in Danville and was also ordered to repay $125,789 in investigative costs.
According to prosecutors, Fuentes owned and operated Morning Star Family Medicine in Danville between January 2012 and December 2014. They say he billed the same patient visits under two different billing codes and then attempted to conceal the scheme by falsifying notes in patient records. As a result, he was overpaid more than $990,000.