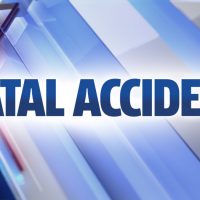 (Pittsylvania County, Va.)  — Virginia State Police say 78-year-old Earline Colvard Massey of Keeling was killed in a single-vehicle accident on 729 in the Laurel Grove community.
She was a passenger in a Jeep Compass driven by Dallas Henry Massey, also of Keeling.
According to State Police, the Jeep was headed south about 7:20 Sunday night when the driver ran a stop sign, crossed over Va. 659, struck an embankment and overturned.
The driver and passenger were both wearing seat belts. Earline Massey was airlifted to Roanoke Memorial Hospital, where she later died. Dallas Massey was taken to SOVAH Health-Danville. The extent of his injuries is not known.
State Police are continuing the investigation.