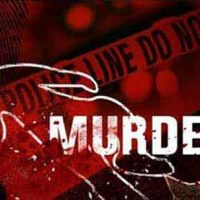 (Danville, Va.) – Virginia State Police have identified the woman found murdered at a home on Halifax Road early Sunday as Crystal L. Averett, 38, of Danville. Investigators say Averett called 911 and told police a man was shooting at her.
The man who was shot and killed during an exchange of gunfire with police has been identified as Richard R. Towler, 54, of Danville. He lived at the home where the woman was murdered.
Both of their bodies have been taken to the Medical Examiner's Office in Roanoke for autopsies.
Officers responded to the 1069 Halifax Road about 12:47 a.m. Sunday for a report of shots fired. Upon arrival, police knocked at the door. Shots were fired from inside the house towards the officers, who were forced to take cover and establish a perimeter around the property.
While police attempted to negotiate with the gunman, he exited the home and shot at police. One of the officers returned fire and Towler was shot and killed.
When officers entered the residence, they discovered Averett's body inside.
No officers were injured during the exchange of gunfire.