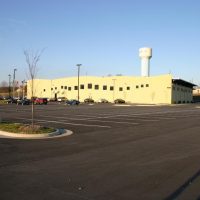 (Danville, Va.) – WBTM News has learned that Telvista will close its Danville Call Center in March.
Employees were notified of the decision Friday and contacted this newsroom. About 300 workers will be affected by the decision.
The closing had been rumored for months after Telvista lost a major contract with Verizon. The company laid off 222 workers at the end of September.
Telvista is located in Airside Industrial Park and had about 500 employees prior to the staff reduction in the fall.
Workers say the call center will cease operations the first week in March.
The decision to close was confirmed Saturday by Danville city officials.