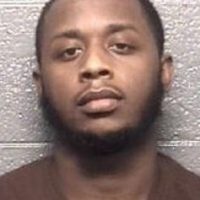 (Danville, Va.) – A second suspect is being sought in the Dec. 22 shooting death of Antwan Duval Tucker, Jr.
The Danville Police Department is currently searching for 22-year-old Tredarius Jameriquan Keene, who is charged with possession of a firearm by a convicted felon.
Danville Police are also asking the public for help in locating K'Darius Taequan West. West is charged with three counts of attempted malicious wounding in the incident.
Tucker, 25, died of a gunshot wound to the head. Police received a call of shots fired on Ross Street just before 11 p.m. Friday, Dec. 22. Minutes later, they were called to the emergency room, where a gunshot victim was undergoing treatment at SOVAH Health.
Tucker was transferred to Roanoke Carillion Hospital, where he died of his injuries just after 4:00 the following morning.
Anyone with information on the whereabouts of West or Keene is asked to call 911 or Danville Crime Stoppers at (434) 793-0000.
Both men should be considered armed and dangerous.